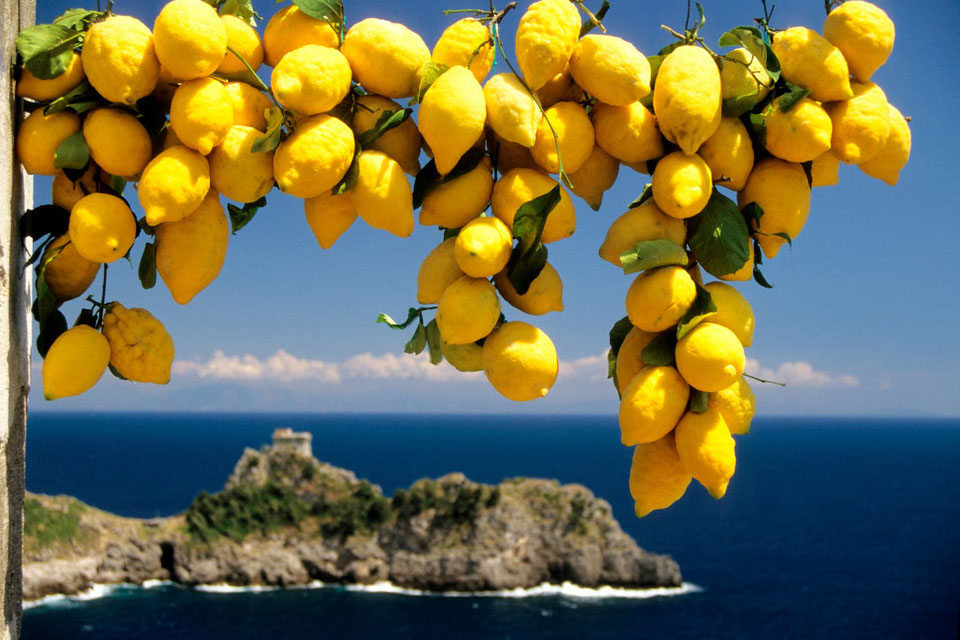 According to EastFruit experts, in the Republic of Tajikistan and Uzbekistan, lemon prices have fallen to an all-time low, and this trend is only getting stronger.
"Even the retail price of lemons in Tajikistan has already dropped to the equivalent of 50 US cents per kg – this has never happened. Farmers are shocked – ripe lemons are simply left on trees because there is no demand for them," says Bakhtiyor Abduvokhidov, an international consultant for the Food and Agriculture Organization of the United Nations (FAO).
The situation is a little better in Uzbekistan, where retail prices for lemons in stores are below the level of $ 1 US per kg, but even here the dynamics for greenhouse owners is negative, because in winter there have never been such prices for these citrus fruits.
"Lemon prices in Uzbekistan are also declining, although not at the same pace as in Tajikistan, because the export of fresh lemons is more developed. But exports are at least not growing, and by the end of the current calendar year, most likely, will be at the level of 2019 and 2021, or even slightly lower. We do not consider a pandemic 2020 with abnormally high demand for lemon," said Navruz Khurramov, an FAO consultant from Uzbekistan.
"It is interesting to note that Uzbekistan, against the background of an excess of lemons of its own production, is increasingly importing fresh lemons from neighboring Tajikistan, where prices are even lower. In 2021, more than 150 tons of Tajik lemons were imported to Uzbekistan for the first time. There was also a growing trend in the import of lemons from Turkey. In 2021, Uzbekistan imported a record 307 tons of Turkish lemons. At the same time, lemon exports declined in 2021. However, in 2022, these trends have only intensified – in the first 10 months of 2022, Uzbekistan has already imported 1300 tons of lemons from Turkey and 554 tons of lemons from Tajikistan, 370 tons of lemons from Argentina and almost 100 tons of lemons from China, i.e. lemon imports from Turkey have increased 40 times, and from Tajikistan – 26 times compared to the same period last year," Andriy Yarmak, economist at the FAO Investment Department, "cites" the figures.
With an increase in the production and import of lemons, their exports from Uzbekistan decreased. From January to October 2022, the export of Uzbek citrus decreased by 10% mainly due to a decrease in supplies to the Republic of Kazakhstan. The shipment of lemons to the Russian Federation remained at the same level.
In Central Asia, lemons of the Meyer variety ("Meyer's lemon") are mainly planted, with its characteristic orange color and sweet taste, slightly resembling an orange. Such lemons are not used in Europe, North Africa and America. At the same time, lemon prices in Central Asia remained at a relatively high level.
"Central Asia has suboptimal conditions for growing lemons. While in Turkey, as well as in the Southern EU countries, lemons are grown outdoors, in Uzbekistan and Tajikistan lemons have to be grown indoors. Also, Meyer's lemon is less transportable compared to those lemons that are mainly exported by EU countries, Turkey, North and South Africa and America. Also, consumers in most countries are not familiar with Meyer's lemon, so it will be extremely difficult to quickly increase the export of this type of lemons. And most importantly, the prices for "traditional" lemons for the international market are usually much lower than those to which farmers in Central Asian countries are accustomed. Therefore, it is not surprising that, as they integrate into the international market, they begin to lose to competitors with stronger positions. For example, Turkey exports more than 620 thousand tons of fresh lemons per year, which is 124 times more than Uzbekistan exports," says Andriy Yarmak.

He assumes that, in the distant future, the cultivation of local lemons will decrease in Central Asia, and imports will be increased. "This does not mean that Meyer's lemon will disappear, because it is still preferred by local consumers. However, its prices are likely to decrease, which will make its cultivation less economically profitable, and will force many farmers to abandon the cultivation of lemons in Tajikistan and Uzbekistan," the FAO analyst explains.

A source: EastFruit