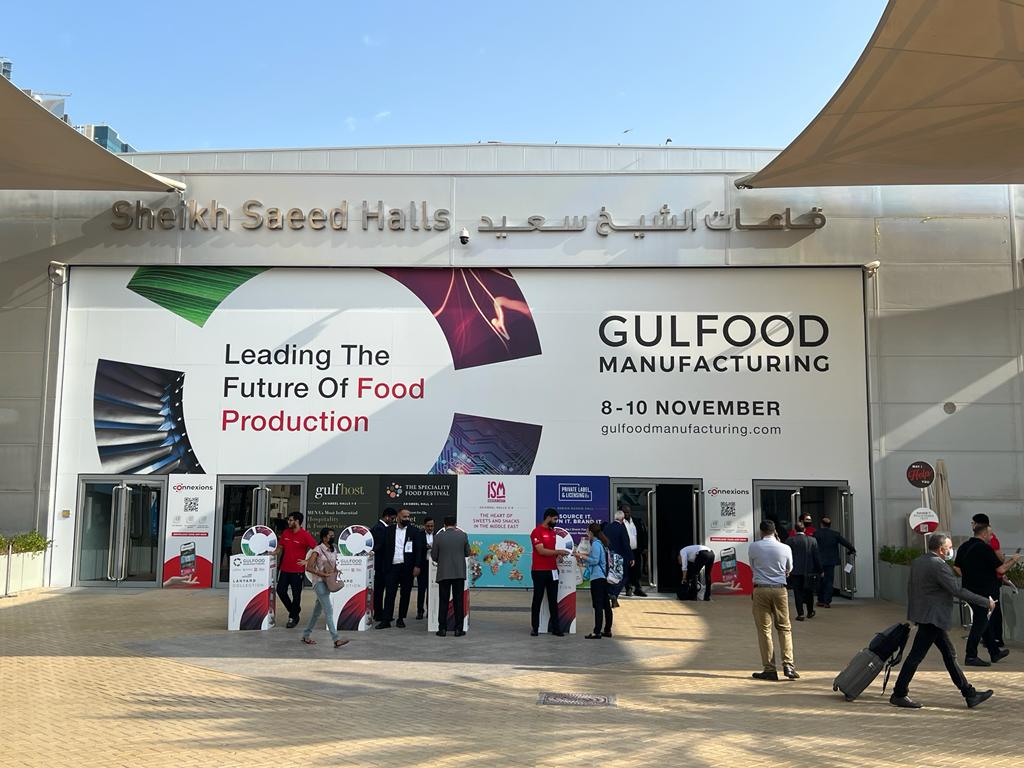 More than two hundred Italian companies are attending the Gulfood Manufacturing trade fair in Dubai from 8 to 10 November 2022, and almost all of them are from the packaging or fruit sorting technology sectors.



The entrance to the fair (Photo by Omar Papi)
Among these companies, those strictly involved in the world of fruit and vegetables are Futura srl, Robopac, Tropical Food Machinery, Ing. A. Rossi, Sacmi, Sermac, Pigo, and PND. "The fair opened with a great number of visitors," said Omar Papi of Futura, "and a good amount of buzz about sourcing new technological proposals. I have already met visitors from the Emirates, Saudi Arabia, India, Lebanon, and even some from Iran."




Gulfood Manufacturing 2022 aims to be a Near East benchmark for the food industry, encompassing new ingredients and advanced technologies that enable companies to reduce costs, grow and innovate.




There are five sectors: Ingredients, Processing, Packaging, Supply Chain Solutions, and Control and Automation. The industry has an opportunity to connect, learn, engage and move food and beverage manufacturing toward a more sustainable, resilient, agile, and efficient future.



On the right, Omar Papi in Dubai
"For us, this is our first experience here at this exhibition in Dubai," added Papi, "It's an event for companies that make process lines for processed fruit, packaging, tomato processing, etc. We propose greenhouse vegetable sizing and packaging lines. We also propose the new fully electronic processing line for dates."


A source: https://www.freshplaza.com/